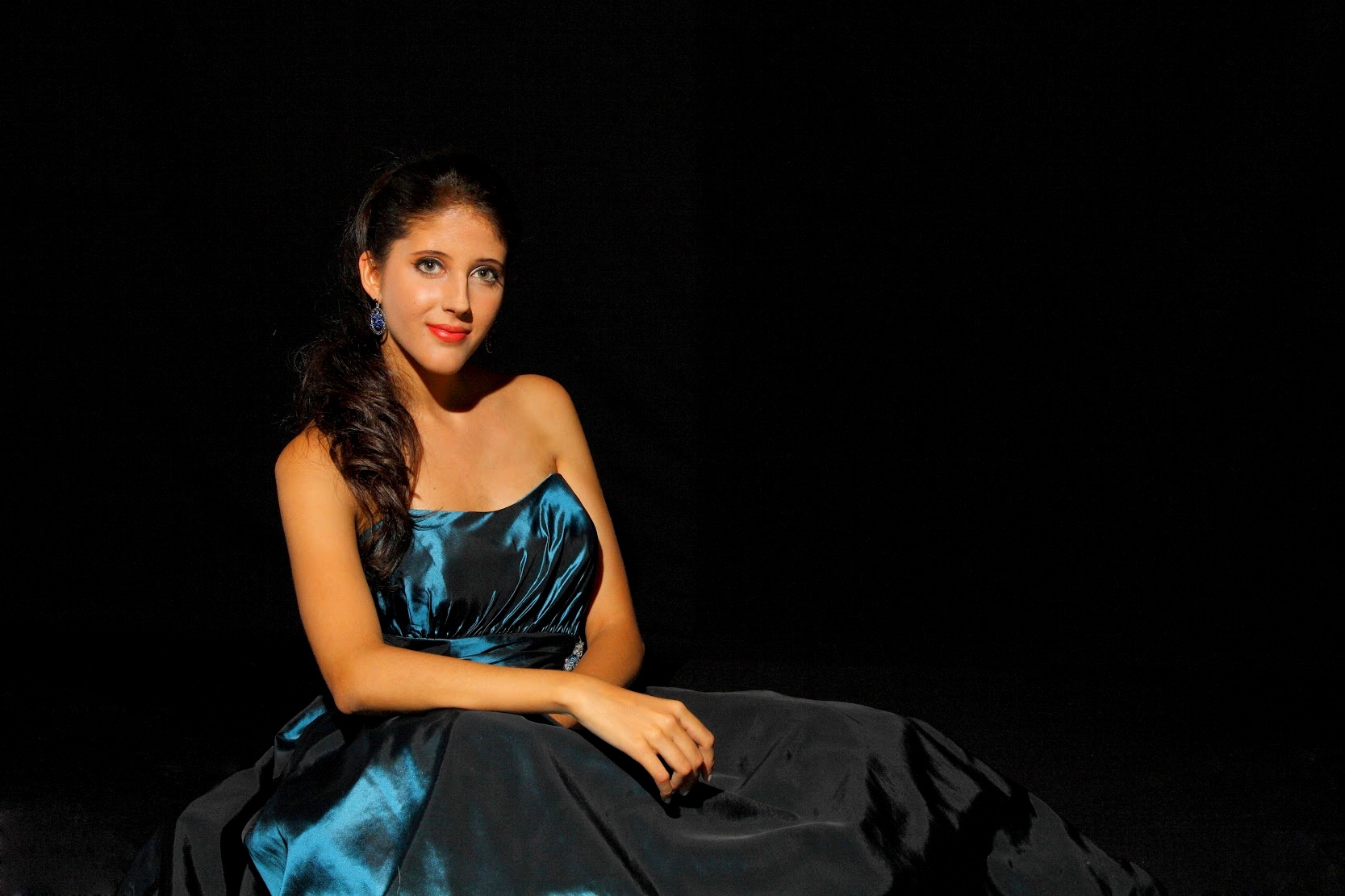 Filosofía
PHILOSOPHIE
Being an actor is something that emanates from the latent desire that all children have until they are domesticated. It is the desire to be many people at the same time, a desire that is truncated because later they educate you to be a single person
With this quote by Fernando Fernán-Gómez (1921) I understand the true essence of my profession. I understand my body as my working instrument and my voice as part of a whole. It is the deepest way I know to feel alive, to vibrate. Through acting in film, theater and singing, my voice is my instrument and part of my body; an extension of my soul.
In cinema and theater -even when dealing with different codes-, when I approach structure, action, text, body intention, space-time and aesthetics itself, I have learned that you can always communicate, altering your identity, through conflict in scene. Also, in singing, I don't understand the act of singing without the dramatic aspect, without a total expression, without a  full communication. I feel that the importance of this communication elevates the song to "pure theater". In my case, building characters is the most beautiful thing about opera, cinema, theater or Musical; to give as many faces and details as possible. This creative ability is the driving force of my work.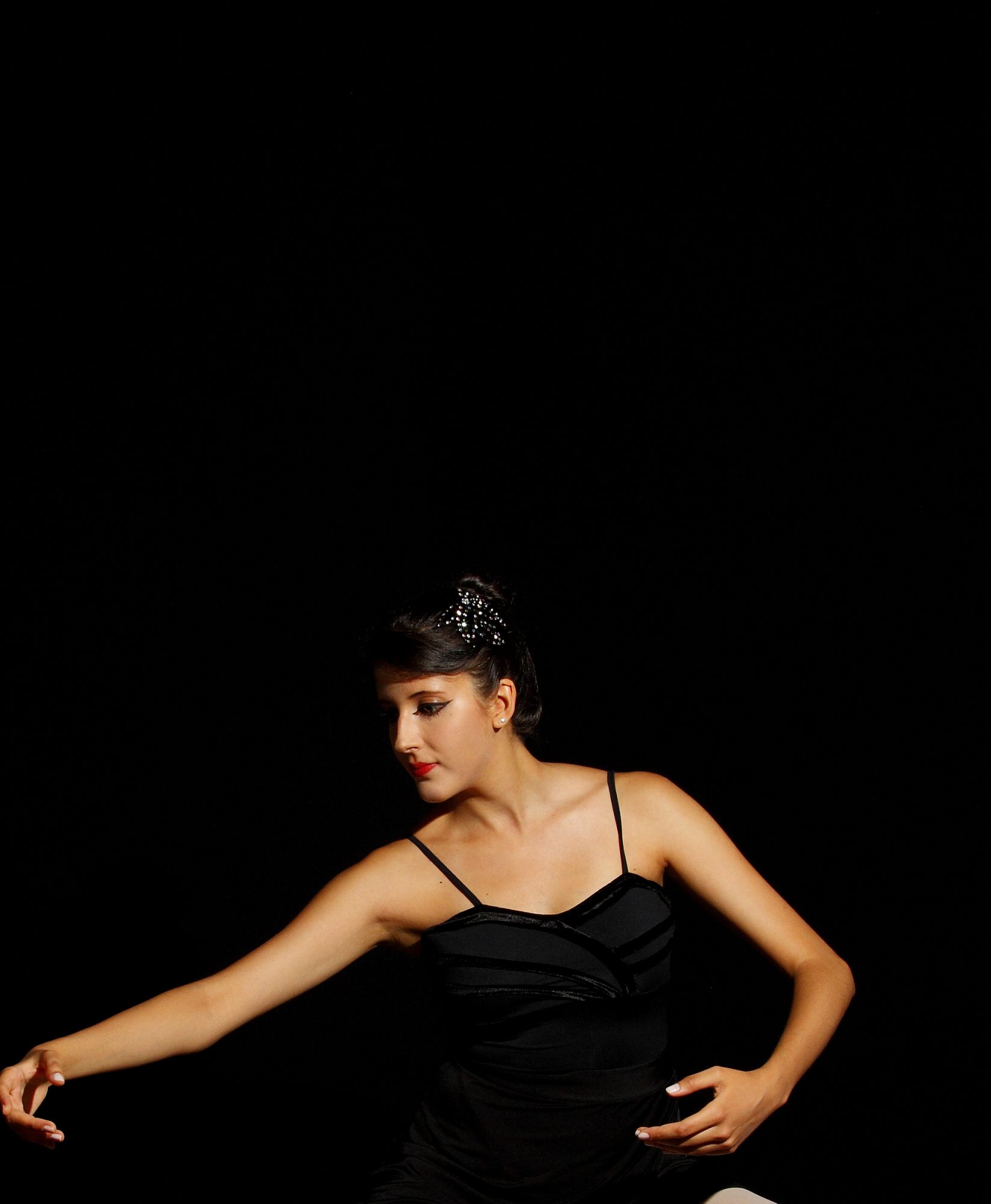 BIOGRAPHY
ESTÍBALIZ MARTYN is a Spanish Actress -multifaceted artist-, highlighting her versatility in various facets: Actress, Singer, Pianist, Model and Dancer.
Estibaliz was born in Madrid (Spain) in 1993. Currently 28 years old. She began her studies in Piano and Classical & Contemporary dance when she was four years old. She began to study acting techniques and theatrical interpretation three years later. At 18, she completed her piano studies at the Conservatory "Montserrat Caballé" in Arganda del Rey (Madrid) and was admitted to the Escuela Superior de Canto in Madrid, where she began to study classical singing with teachers Carmen Rodríguez-Aragón and Ana Fernaud. At 21 she was admitted to the German high school Hochschule für Musik Franz Liszt in Weimar (Thuringia) where she graduated with honors and highest marks. Curious, by nature, she studies not only classical music but has explored different styles such as Jazz, Musical Theater or Song as well. She deepens in Spain the Musical Theater genre with the direction of the artist Angela Carrasco and exercises Speech Level Singing and Voice Craft techniques with vocal coach José María Sepúlveda.
Her passion for cinema led her to train in acting in front of the camera with Christopher Geitz and Mar Sampedro, completing her acting training at the Juan Carlos Corazza Studio for Actor and at the TAI University School of Arts and Shows (Madrid), performing at the same time the Degree in Literature and Modern Languages (German, English, Italian, Russian and French), at the Complutense University of Madrid. At this time, she's immersed and focused on her artistic life, carrying out international film, musical and theater projects. Currently, she has several audiovisual projects planned both in Spain and abroad and has starred in the short films "Serás" (2020), "La querida" (2020), "Reencuentro" (2020). In addition, her voice is required in music for movies, documentaries and works for the Disney/Pixar factory. Currently, she is involved as an actress in the film "El Laberinto", by Ignacio Oliva (Post-production, 2022), in the series "Welcome to Eden" for Netflix (Brutal Media, Post-production, 2022), and in the Soundtrack of the 4th/5th season of ELITE (Netflix), composed by Lucas Vidal. She works with MediaPro in her current production and pays tribute to the people who died in the Pandemic (2021) -directed by Antonio Cuadri and Isabel de Azcarraga-, broadcast in streaming to more than 38,000 people.
She completed her acting training in the Juan Carlos Corazza Studio for actors and at the TAI Arts and Entertainment University School (Madrid) while at the same time completing a Degree in Literature and Modern Languages at the Universidad Complutense de Madrid. Similarly, in Germany she continued her university studies at the Bauhaus- University Weimar, and her acting training with Roman Hovenbitzer and Veit Wiesler. Between 2015 and 2016 she studied a Master's degree in "Operngesang und Musiktheater" with the baritone Siegfried Gohritz and the teacher Sabine Lahm (Thuringia, Germany). She was admitted to the Royal Northern College of Music in Manchester (United Kingdom) -Summer Course 2016 London MasterClasses – with Norma Fisher (artistic director of LMC), Nelly Miricioiu and Benjamin Zander. In August – September2016 she was admitted in Actors Studio New York – Training in Drama and she also trains with Cornelius Horgan. In August 2017 she was admitted to the Trinity Laban Conservatoire of Music & Dance, UK in London and likewise, she participates in London Bel Canto Festival with Ken Querns (artistic director of LBCF), Bruce Ford and Nelly Miricioiu. Likewise, Estibaliz Martyn is vocal and acting coach, and in 2019 she holds a Masters in Pathology of the Voice/ Specialization in Rehabilitation of Professional Voice at Medicine Faculty of Alcalá de Henares (Madrid). She organizes personal and business coaching focused on "Caring for the spoken and sung Professional Voice".
In the year 2020 she finished the «Official Master's Degree in Artistic Teaching», and graduated with honors from the Royal Conservatory of Music of Madrid. In addition, she has been an official examiner of the Instituto Cervantes since 2019 and finishes the "Official Master's Degree in Teaching Spanish as a Foreign Language" in 2020, at VIU (Valencian International University). Due to her pedagogical interest, she takes courses in Sociology of Education, Educational Psychology and Coaching for Teachers at Rey Juan Carlos University, Antonio de Nebrija University and Camilo José Cela University (Madrid). Estíbaliz is involved en the Doctorate (PhD) in Music, Science and Technology (Interpretation and Artistic Creation) at UPM / RCSMM. She works in the teaching and co-authorship of the subject "Artistic Interpretation and Creation-Acting and musical expression, vocal and instrumental" for students of Bachelor's Degree in Teaching with a Mention in Music Education, at the European University of Madrid. In addition, she's selected to publish and present articles and research on music and performing activities in various International Congresses on Music and Culture for Inclusion and Innovation.
She has received acting master classes from Alain Vigneau, Claudio Naranjo and Andrés Neumann (at Estudio Corazza para el Actor), Nacha Guevara, Christa Ludwig, Montserrat Caballé, Michael Dussek, Roman Trekel, Wolfram Rieger, Reri Grist, Nathalie Dessay, Dolora Zajick, Ileana Cotrubas, Dalton Baldwin, Catherine Foster, Helmut Deutsch, Juan Diego Flórez and Gianluigi Gelmetti.
She is winner in different national and international competitions as Villa de Colmenar Viejo (10Edition), Int.Sing. Competition Un Futuro deARTE (Medinaceli), Compétition de l'Opéra" (Bucharest, Romania), POA- Paris Opera Awards 2015, AAESCM Prize 2015 Final degree, Winner in XXXIV Int. Sing.Competition "Ciudad de Logroño. She is awarded  and gets various scholarships by Altamar Capital Partners and Jeunesses Musicales de Madrid in the XVII, XXVIII and XXIX Edition (2016, 2017 and 2018) obtaining the First Prize for three consecutive years under the Presidency of Honor of SS. MM. Queen Sofia. Winner in the XIII Luis Mariano Int. Sing. Competition (Irún), 1st Finalist in XIV Certamen Nuevas Voces 'Ciudad de Sevilla' and 1st Finalist in IV Int. Sing. Competition Ópera de Tenerife (Tenerife Island). She is nominated for Best Main Actress in the Musical Theater Awards (Spain 2017 – 10 Edition). She is Finalist in Neue Stimmen 2017 International Singing Competition, Gütersloh/Germany. 1st Finalist in IV Concorso Internazionale di Canto di Portofino 2018 (Italy), Winner of the V Int. Singing Competition A Future of Art 2018 (Medinaceli) for the second consecutive year and Winner in I Int. Sing. Competition "Ciudad de Albacete" 2018.
Estibaliz Martyn is part of the First Generation of the Crescendo 2021 Program at the Teatro Real de Madrid. She has worked in Teatro Real de Madrid on several occasions. She works in Italy with Signora Cristina Mazzavillani-Muti, Maestro Riccardo Muti and Vladimir Ovodok with Trilogia d´Autunno in Teatro Alighieri di Ravenna (Ravenna Festival, 2017) and Teatro Municipale di Piacenza (Oct 2018). She works in LA TRAVIATA in the Macerata Opera Festival 2021, directed by Henning Brockhaus. She has worked at the Teatro Español in Madrid, at the La Zarzuela Theater in Madrid (last production: 24H mintiendo, Maestro Fco. Alonso), and at the Madrid National Music Auditorium as Solo Soprano. In 2019 she replace Ainhoa ??Arteta in the Unicef ??Concert held at the National Auditorium in Madrid, and she opens the SMR of Cuenca (Religious Music Week 2019) with director Cristóbal Soler and accompanied by the harpsichordist Ignasi Jordá. She performed Andi (Die Omama im Apfelbaum – Elizabeth Naske), Frau Pearce (Pygmalion – My fair Lady) in Rudolstadt Theater (Germany). Likewise, she premiered different roles as Juliette (Roméo et Juliette, Gounod), Olympia (Les Contes d'Hoffmann, Offenbach), Gilda (Rigoletto, Verdi), Queen of the Night (The Magic Flute, Mozart), Ofelia (Hamlet, A.Thomas), Nannetta (Falstaff, Verdi), Giulietta (Capuletti e Montecchi, Bellini) and Linda (Linda di Chamounix, Donizetti) in Weimar (National Theater Studio and Belvedere Studio HFM Weimar, Germany) between 2014-2016. She has performed in various venues such as the Carole Nash Room & Concert Hall RNCM in Manchester, National Liberal Club in London, Fashion Art Center in New York, Cadogan Hall in London, Sferisterio di Macerata (Italy), Manuel de Falla Hall (Madrid), Calderón Theater (Madrid), Apolo Theater (Barcelona), Reina Victoria (Madrid), Medinaceli Ducal Palace, BKA-Theater (Berlin), Teatro Dante Alighieri di Ravenna (Italy), Romanian National Opera (Bucharest, Romania), Sala Berlanga in Madrid, Conde Duque Cultural Center (Madrid), Alzira National Theater, Joaquín Rodrigo Auditorium (Las Rozas, Madrid), Giner National Theater (Valencia), Amaia KZ (Irún, Basque Country), Adán Martín Auditorium (Santa Cruz de Tenerife), Tribueñe Theater (Madrid), Goethe-Theater Bad Lauchstädt (Germany), Bretón de los Herreros Theater (Logroño) and Gaudí Theater (Barcelona).
Between the years 2015-2016 she works in 6 Sisters – a film for Spanish Television (TvE1) doing the "operatic voice" vocal dubbing of the lyrical singing (protagonist actress). Likewise, Estíbaliz Martyn participates in the film «Todos están muertos» (2014), directed by Beatriz Sanchís / Elena Anaya. As a model, she has worked with the designer Maria Clé Leal (Mercedes Benz Fashion Talent Prize), Nuit Blanche Haute Couture (Gold Thimble Award of fashion 2014), María LaFuente (Cibeles footbridge Mercedes-Benz Fashion Week Madrid 2016) and Klara Guillén.
From August to December 2016, she played Doña Inés de Ulloa, the main character in the Gran Via Madrileña. She plays the World Premiere of Don Juan Tenorio, a Musical to blood and Fire, based on the famous work of José Zorrilla: Don Juan Tenorio (Theater of Light Philips Gran Via) Spain.
ESTÍBALIZ MARTYN plays the main role of MINA MURRAY  (Main Character) in the VLAD Musical, composed and produced by Plácido Domingo and Plácido Domingo Jr. From December 2018, she plays the World Premiere and during the years 2018 and 2019, she plays MINA in Spanish Tour. Likewise, she sings together with Plácido Domingo in the Cathedral of La Almudena in Madrid (2019, June) as Soprano Soloist, concert directed by Jordi Bernàcer (Dir. San Francisco Opera) and Orchestra and Coro Filarmonía de Madrid.
She premiered in Spain the role Protagonist – Messalina- in the "Opera I, Claudius" (Robert Graves) in the Roman Theater of Mérida, Euskalduna Palace Bilbao, National Auditorium of Music of Madrid, Auditorium Miguel Delibes Valladolid and Auditorium of Zaragoza (June 2019).
In addition to dedicating her life to Cinema, Theater and Music, she experiences a growing attraction to screenwriting, dramaturgy, film and audiovisual production and direction. Though her mother tongue is Spanish, she also speaks English and Italian fluently, and has a good knowledge in German, French and Russian.
UPDATED: September 2022
(2022) China Water Cube Cup 2022. Finalist from Spain. Grand Final, China.
(2022) CIHAR 2022 Recognition. Hispano-Arab Intercultural Circle
(2022) Doctor Honoris Causa (Athenaeum of Madrid). World Knowledge Summit 2022
(2022) International Recognition World Summit of Knowledge (Mexico Government / Spain Government). UCM Madrid
(2022) Viñas International Tenor Singing Competition (Barcelona) – 59th edition. Gran Teatre del Liceu Barcelona – Final Phase · Semifinalist
(2021) VINCERÒ COMPETITON (Naples, Italy) – I First Italian Worldwide Opera Competition. Finalist Final phase
(2021) Valleseco International Zarzuela Competition (Valleseco, Gran Canaria) Final Phase
(2021) CICAK 2021 Alfredo Kraus (Gran Canaria) Final Phase
(2018) Winner – I Int. Sing. Competition "Ciudad de Albacete" Spain 2nd Prize
(2018) Winner – V Int. Sing. Competition "A Futur of ART" Medinaceli 2018 for the second consecutive year.
(2018) IV Concorso Internazionale di Canto di PORTOFINO (Italia). Portofino – 1ª Finalist (Final Round)
(2018) 1st PRIZE XXIX "Jeunesses Musicales" Competition of Madrid 2018
(2017) NEUE STIMMEN 2017 International Singing Competition
(Gütersloh, Germany) Finalist – Final Round.
(2017) 1st PRIZE XXVIII "Jeunesses Musicales" Competition of Madrid 2017
(2017) 1st Finalist IV Tenerife International Singing Opera Competition
(Santa Cruz de Tenerife)
(2017) Best Protagonist Actress/ Musical Theater Awards, Spain. 10Edition, by Doña Inés de Ulloa in Don Juan, a Musical to Blood and Fire
(Don Juan Tenorio, José Zorrilla)
(2017) 1st Finalist XIV International Singing Competition Nuevas Voces
City of Seville.
(2016) XIII Int. Sing. Competition Luis Mariano de Irún (Guipúzcoa, Basque Country) Special Jury PRIZE to the youngest promise
(2016) 1st PRIZE XXVII "Jeunesses Musicales" Competition of Madrid 2016
(2016) 3rd PRIZE XXXIV International Singing Competition
City of Logroño- (Logroño, La Rioja)
(2015) End of Career Award AAESCM 2015
(Escuela Superior de Canto de Madrid)
(2015) Nomination of POA: Paris Opera Awards 2015
(2015) 1st Finalist III International Singing Competition "Le Grand Prix de l'Opéra", Bucharest (Romania);
Bucharest National Opera House
(2015) 2nd PRIZE II International Singing Competition Un Futuro deARTE, Medinaceli (Soria, Spain)
(2015) Young Promise PRIZE, Vicente Encabo Prize and Audience PRIZE in Villa de Colmenar Viejo International Singing Competition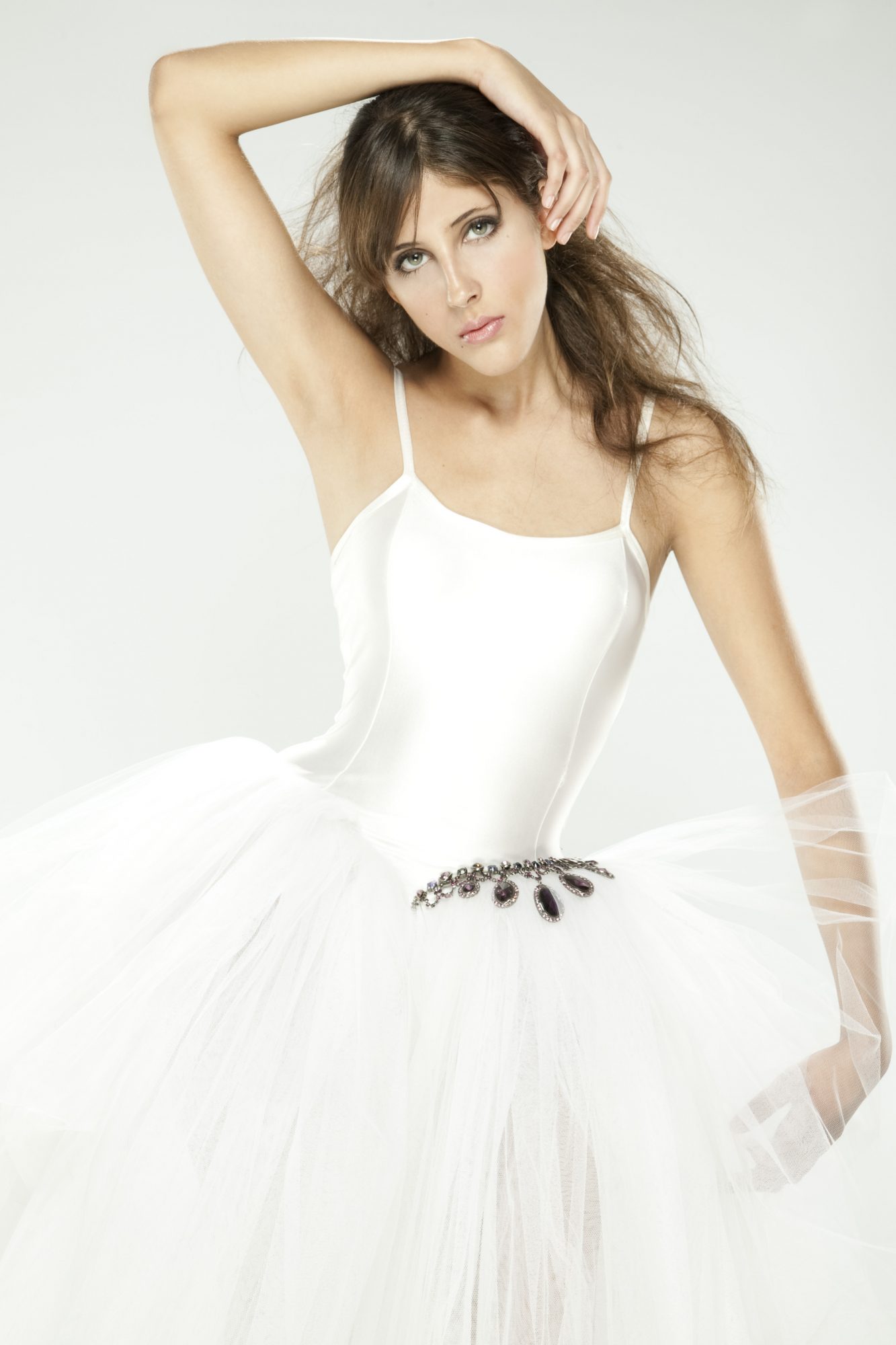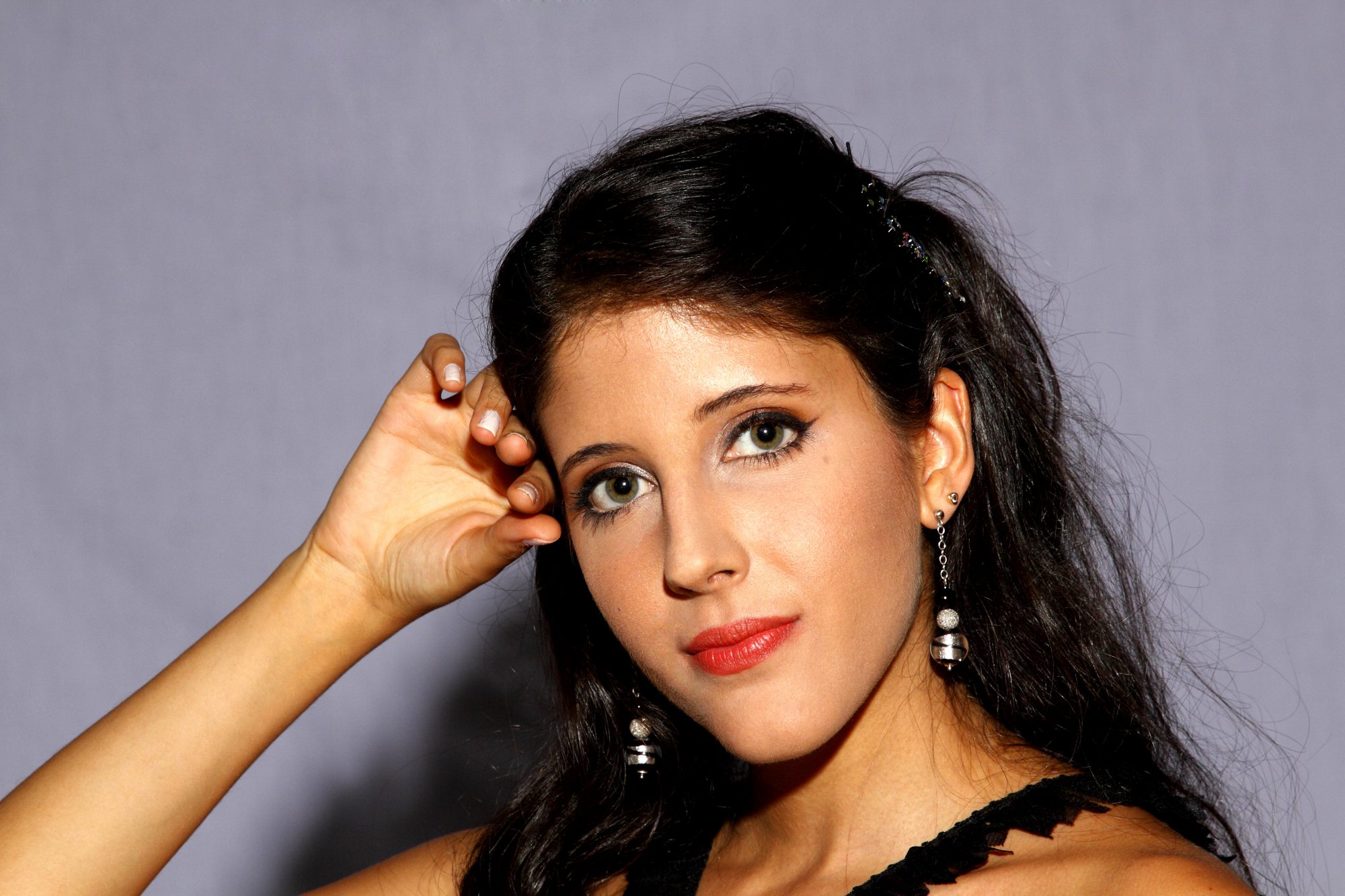 FEBRUARY / APRIL 2022 – TEATRO REAL DE MADRID – Main Hall
THE FLAMING ANGEL (Sergéi Prokófiev) – 1st novice
Musical Director: Gustavo Gimeno
Stage Director: Calixto Bieito
MARCH 24, 2022 – TEATRO REAL DE MADRID – Main Hall
Concert "Memories of a Life"
Work: Ballad to an unknown
Soprano: Estíbaliz Martyn
Composer: Ángel G. Piñero
Guitarist: Luca Romanelli
DECEMBER 19, 2021 – TEATRO REAL DE MADRID – Gayarre Hall
Mimì o Musetta (La Bohème, Puccini)
Maestro: Fernando Palacios
Pianist: Jorge Robaina
DECEMBER 17, 2021 – Manuel de Falla RCSMM Auditorium
New Work Premiere Concert
O Magnum Mysterium (Première)
Director: Sebastián Mariné
Composer: Constancio Hernáez
MACERATA OPERA FESTIVAL 2021. Producción (ITALIA)
LA TRAVIATA (G. Verdi). Conductor: Paolo Borolameolli, Director: Henning Brockhaus, Scenes: Josef Svoboda
JULY 9, 2021 – TEATRO REAL DE MADRID – Recital
Soprano Final Concert – Programa Crescendo 2021
MAY 2021 – III International Congress of Music and Culture (La Coruña, Spain)
III International Congress of Music and Culture for Inclusion and Innovation (La Coruña, Spain)
MARCH- JULY 2021 – Teatro Real de Madrid
Soprano Lirico- Leggero di Coloratura. Artist Program Crescendo 2021. Teatro Real de Madrid
SEPTEMBER – OCTOBER 2020 Production (ITALY) (POSTPONED Covid19)
Rossini Opera Festival (Pesaro, Italia). Opera: «Il viaggio a Reims» (ROSSINI). Rol Principal: CONTESSA DI FOLLEVILLE
AUGUST 2020 – Production (SPAIN/ MEXICO) (Postponed Covid19)
KAMALA (Principal Rol) – SIDDHARTHA Story, El Musical. Teatro de La Latina (Madrid) Gloria Grace Productions
MAY – JULY 2020 – Production (GERMANY / SPAIN) (POSTPONED Covid19)
ROSINA (Main Role). Opera Il Barbiere di Siviglia, ROSSINI. Dir. Manuel de Perea. Seville (Spain) / Frankfurt (Germany)
12 DECEMBER 2019 – Concert
Concert Gala UNICEF (Leticia Moreno). Replacement for AINHOA ARTETA, Soprano. National Auditorium of Music of Madrid (Symphony Hall).
JULY – DECEMBER 2019
VLAD, Plácido Domingo Jr.
Role: MINA MURRAY. Principal Role. Spanish Tour 2019: Bilbao, Madrid, Granada, Mérida, Badajoz, Plasencia, Jaén, Cáceres, Cuenca, Albacete
7 JUNE 2019
La Almudena Cathedral
Concert with PLÁCIDO DOMINGO in honor of Santa María la Real de la Almudena. Dir. Jordi Bernàcer. Orchestra and Chorus Filarmonía de Madrid
1, 8, 14, 21, 22 JUNE 2019 – "I, Claudio" Opera / Robert Graves 
Spanish Tour 
Adaptation of the two novels by Robert Graves (I Claudio and Claudio the God and his wife Messalina) to a trilogy. Composer: Igor Escudero. WORLD PREMIER.
Main role: MESSALINA / MEDULINA / LIVIA.
Roman Theater of MÉRIDA / Euskalduna Palace of BILBAO / National Music Auditorium of MADRID (Symphonic Hall) / Miguel Délibes Auditorium VALLADOLID / and Auditorium of ZARAGOZA
April 20, 2019 – Religious Music Week of Cuenca, Spain. Theater-Auditorium of Cuenca, Spain. 58 Edition SMR Cuenca
ESTIBALIZ MARTYN, Soprano. PLURALENSEMBLE / FABIÁN PANISELLO, titular director and composer. NACHO DE PAZ, guest director. Works – World Premier-: – Meister Eckhart, Tristan Tzara: Mystical Song, by Fabián Panisello (premiere, commissioned by the SMR) – L'éclat des ténèbres, Alexander Radvilovich (St.Petersburg Festival).
30 Sept- 8 Octubre 2018 (ITALIA)
Teatro Municipale Piacenza (Italia)
Cristina Mazzavilani-Muti
Nedda
PAGLIACCI, R. Leoncavallo
21 August 2018 (LONDON, UK)
Cadogan Hall. London Bel Canto Festival with Soprano Aprile Millo
21 May – 14 July 2018 
Teatro de la Zarzuela, Madrid
Dir. Carlos Aragón/ Jesús Castejón
TOTÓ (Principal Role). Production: "24h mintiendo". Mtro. Fco Alonso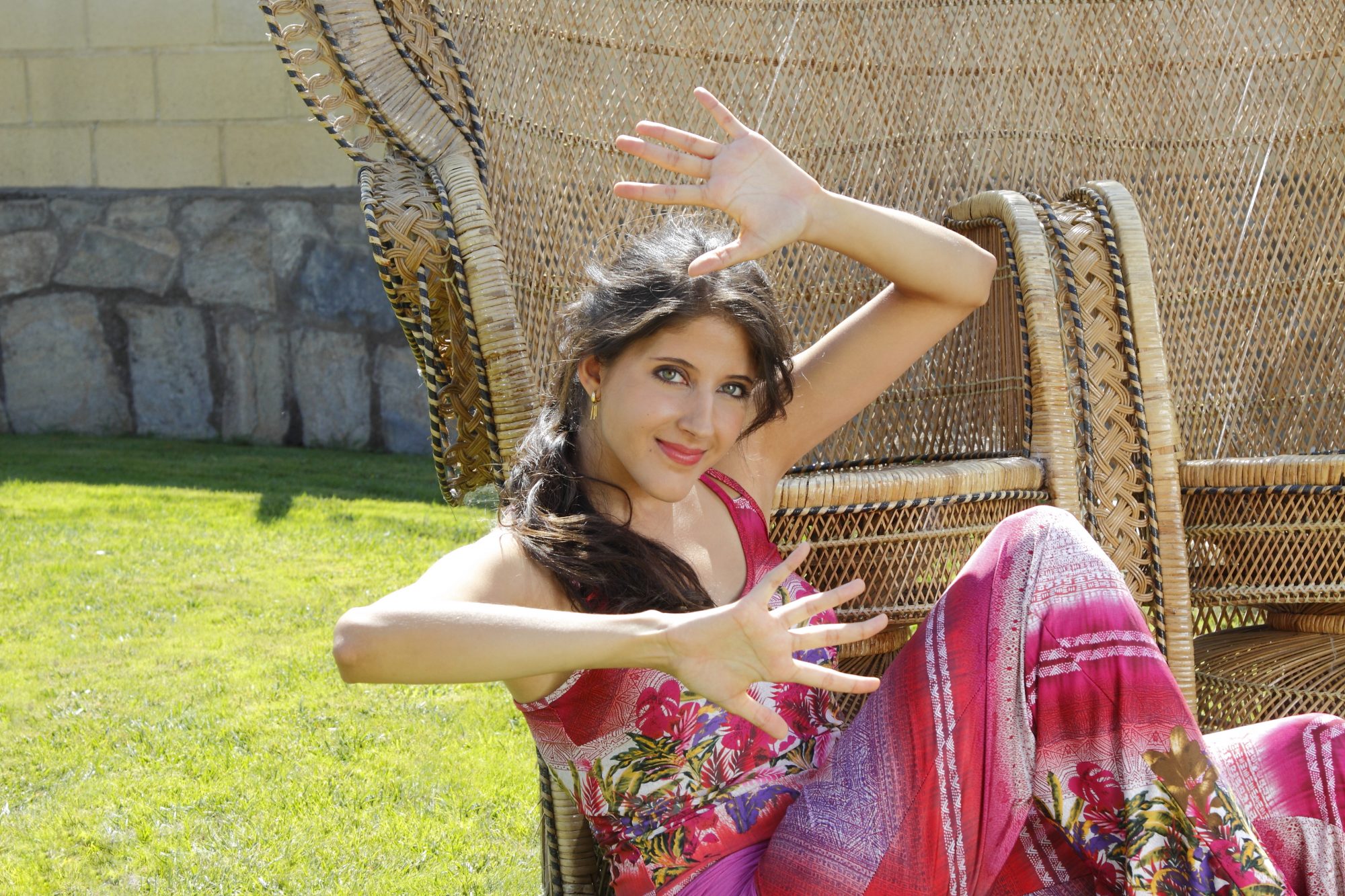 AUDIO
S. Rachmaninov - Zdes' horosho

S. Rachmaninov - How nice it is here

1:56

Franz Liszt, Die Lorelei (Ich weiss nicht)

Franz Liszt, Lieder S.273

6:31

A. Thomas - Chanson Pâle et Blonde, Hamlet

Ophélie - Hamlet, Ambroise Thomas

1:15

L. Bernstein - Glitter and be gay, Candide

Leonard Bernstein

0:57

R. Strauss - Morgen

Richard Strauss, Lieder op.27, nº4

3:54

W. A. Mozart - Laudate Dominum

W. A. Mozart

3:57

I want to be a Prima Donna (I), Victor Herbert

Victor Herbert, Song

0:41

I want to be a Prima Donna (II), Victor Herbert

Victor Herbert, Song

0:43

Frank Wildhorn - A new Alice, Alice in Wonderland Musical

Alice Musical - Frank Wildhorn

1:30

Stephen Sondheim - One more kiss, Follies Musical

Follies Musical, Stephen Sondheim

2:31

A. Thomas, Hamlet - Des larmes de la Nuit (Ophélie)

Hamlet, Ambroise Thomas

2:29

Tan Incentiva Pintura, Don Juan Tenorio Musical

Dúo Doña Inés de Ulla - Don Juan

1:27

Andrew Lloyd Webber - Love never dies

Andrew Lloyd Webber

1:09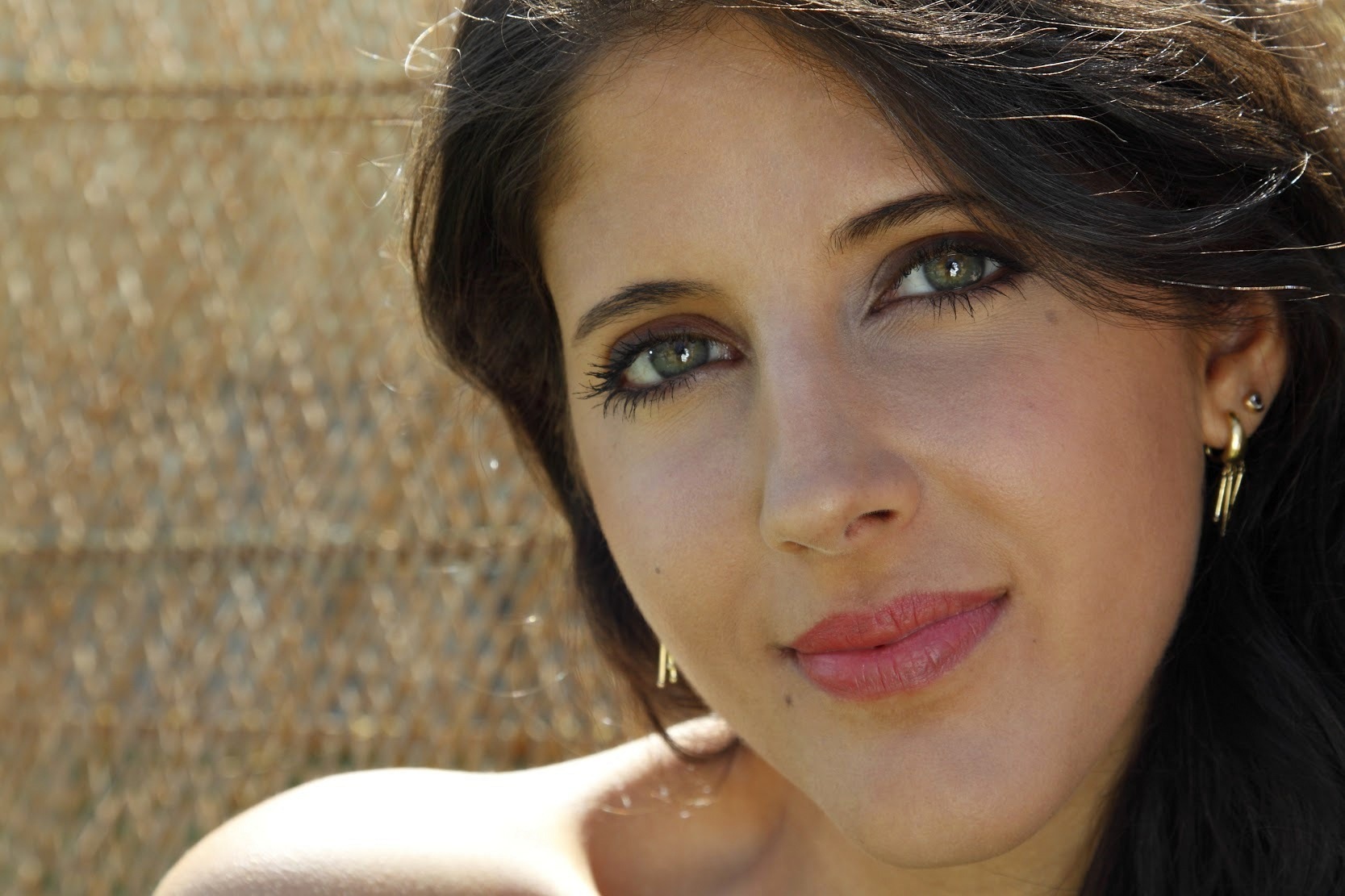 REVIEW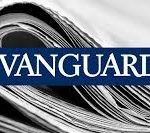 Culture writing, LA VANGUARDIA. "The second prize, worth 2,000 euros, went to the soprano Estíbaliz Martyn from Madrid"
Read the full story: https://www.lavanguardia.com/local/madrid/20180811/451287712908/cuatro-jovenes-talentos-de-la-opera-premiados-en-festival-lirico-medinaceli.html </ blockquote>AUGUST 2018 - LA VANGUARDIA. Estíbaliz Martyn awarded at the International Singing Contest "A Future of ARTE" that brings together the Medinaceli Opera Festival and the ARTE Foundation...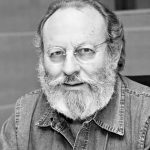 Arturo Reverter, THE REASON. "Well the soprano Estibaliz Martyn as Totó, who exhibited, above the written, her clean highs" TEATRO DE LA ZARZUELA, MADRID

Typical musical comedy with much of classic magazine, although with developed argument, this work is a mechanism of enredo to the use, with misunderstandings, impersonations, cheats and jokes. Literary base -of Francisco Ramos Carrión and Joaquín Gasa- on which Francisco Alonso knew how to link some light pentagrams, with an easy melody. </ Blockquote>JULY 2018 - La Razón: Estíbaliz Martyn "To the sound of the dance"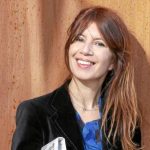 Elena Barrios, THE REASON. "Plácido F. Domingo's new musical lands in the Spanish capital. "VLAD" is the romantic story of a vampire based on the characters of Dracula, in the style of Les Miserables and "The Phantom of the Opera". Plácido F., as a composer of all music, has contributed to the adaptation and production of the show. " In the act of presentation the soprano Estibaliz Martyn sang along with the son of the legendary tenor Plácido Domingo.

MAY 2018 - - THE REASON. Estibaliz Martyn stars VLAD with Plácido Domingo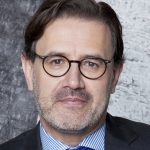 Juan Antonio Llorente, Scherzo Magazine, November 2017. Ravenna, Alighieri Theater, "Il pagliacci". "Pagliacci's great success: Nedda, responding to one more bet by the director Cristina Mazzavillani Muti, Madrid-born soprano Estíbaliz Martyn -in June she makes her debut at the Teatro de la Zarzuela-, which, comfortable in the screening, enlarges the voice, magnified from the first aria for his coloratura record was won by an audience that generously recognized his work at the end of the evening. "

Read the full review: http://scherzo.es/content/cr%C3%ADtica-al-it%C3%A1lico-modo

NOVEMBER 2017 - SCHERZO "The Nedda of Estíbaliz Martyn won the public". Alighieri Theater of Ravenna (Italy).
Carmen García, Cadena Ser October 2017. Madrid "Musical: Don Juan" "The musical work 'Don Juan' has made the lyrical singer and actress Estíbaliz Martyn, a young man who descends from the taranconera region, triumph on the Gran Vía Madrileña On October 6, the world premiere of this musical took place, in which Martyn is one of the protagonists with the role of 'Doña Inés', a candid woman with great inner strength who surprised the audience by her spectacular voice and putting scene. "

Read the full story: http://cadenaser.com/emisora/2016/10/10/radio_tarancon/1476089829_499589.html

October 2016: Estíbaliz Martyn shines in the Gran Via Madrileña with the Musical Don Juan.
"Despite her youth, she is almost a veteran on different fronts, the light-lyric soprano Estíbaliz Martyn is light, easy, penetrating, luminous and always more lucid in the upper octave, she controls the air with skill and has no problem chopped notes, with firmness in coloratura, acts with aplomb and knows how to differentiate very well states of mind. To all this we must add the heart and personal grace".

Arturo Reverter, Diario Lírico 8 July 2017. Madrid, Concert JJMM Awards 2017.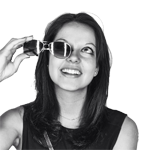 "With mirroring brilliance and timbral equality, the soprano Estíbaliz Martyn plays a wonderful Doña Inés de Ulloa at the world premiere of Don Juan Tenorio, which will take to the stage soon in Mexico City as an opening to the new theater that is being built for the The premiere of this event, even with its sweetness, shows an impudence to the drama and consolidates with its interpretation a great character that shines on stage".

Regina Navarro, newspaper El Mundo (October 7, 2016, Madrid). Work: Don Juan Tenorio. Protagonist: Doña Inés de Ulloa, Gran Via Theater in Madrid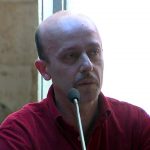 "... but the most juicy musically are the two duos of operatic packaging and the voice and interpretation of Estíbaliz Martyn that close the first act, a melodic line prevails close to the recitative and with a good voice and powerful voice and well-stamped. with a clear diction and an excellent diction, the character of Estíbaliz Martyn is at the height of great productions, highlighting his youth, he has a great promising future ".

Javier Vallejo, Culture El País (10 October 2016, Madrid). Paper: Doña Inés; Work: Don Juan Tenorio.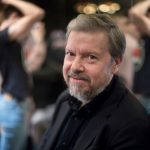 "The operatic ambition of the commitment and the passionate devotion of his interpreter Estíbaliz Martyn stands out, this Don Juan is a musical with all of the law and nothing has to envy the franchises that we can see in the same Gran Vía just arrived from Broadway"

Julio Bravo, Diario ABC. Abc.es Culture / Theaters. (Philips Gran Vía Theater of Light. October 7, 2016, Madrid).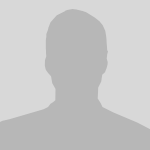 "Estíbaliz Martyn demonstrates her great background as a singer and a special mention is necessary for her because of her great stage presence, beautiful voice and intelligent interpretation, qualities that make her work shine brightly.It is also fair to mention her fantastic technique of lyrical singing. It offered a very solid interpretation, of a character of certain vocal difficulties and that requires a voice with a big and easy treble, so that it works in all its extension.Your character is very accomplished at all levels getting the necessary degree of candidness without falling in the melifluo, and perfectly supported in his vocal work ".

Jonathan Fernández, From La Platea - Cultural Awareness. (Don Juan Tenorio World Premiere, Madrid, October 6, 2016)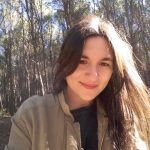 "In the world premiere of this musical in which Estíbaliz Martyn is one of the protagonists with the role of" Doña Inés ", a candid woman with great inner strength that surprises the audience by her spectacular voice and staging"

Paula Olvera , The magic of a classic (M, 11 October 2016 - Madrid)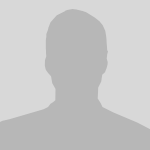 "... The complicity of both actors illuminates the darkness of the room and together they are able to relive the adventures and passions of these two famous characters of Spanish Literature, although the freshness and voice of Estíbaliz Martyn as one of the artists should be highlighted. The most revealing of this country At the end of the premiere we could see that it is received with special affection by the public ".

Jose Germán Martínez Paneque (Broadway World Spain, Communication to Scene / November 21, 2016, Madrid)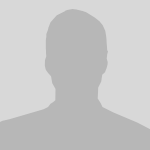 "Estíbaliz Martyn, beautiful and portentous actress makes the play a great show due to her portentous lyrical voice, her wit and her sweetness"

Antonio Gil, Godot Performing Arts Magazine (November 3, 2016 / Work Don Juan Tenorio, Teatro de la Light Philips Gran Vía de Madrid)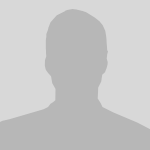 "... where we saw a very young Doña Inés de Ulloa shine in Madrid's Gran Vía. Her sweetness and candor are already given and are the strong point and the essence of the show highlighting her portentous voice and her sharp easy".

Daily 20 minutes (Carles Rull, Analysis and Opinion, October 7, 2016 - Madrid, Work: Don Juan Tenorio, Character Protagonist Doña Inés de Ulloa / Teatro Gran Via, Madrid)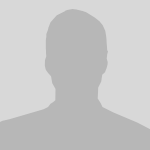 "With only 20 years premiered at the Teatro Español in Madrid, it is well deserved to highlight his brilliant performance and his well placed voice with an extraordinary diction"

Guillermo Nazara Reverter, First Row Magazine ("Where the Nightingale Looks When a Branch Cracks" Character Protagonist: Maria, March 2013, Teatro Español de Madrid / Holy portrait of Gabriel and Maria in 6 days that make 7 with the glorious epilogue as an Autosacramental).
CONTACT
Music is the heart of life: love speaks through it;  without it there is no possible good; and with it everything is beautiful.